Hi! Please follow the procedures below.
**ASIDE FROM THE DEVICE GOING TO BE USED FOR SPEEDTEST, PLEASE DISCONNECT OTHER DEVICES CONNECTED TO YOUR MODEM.**
(
There are 2 options, via Desktop/Laptop and via Mobile APP
)
- Click on Change Server
- On the search box, type in San Juan
- Click on the first result that is hosted by ClearPath Networks.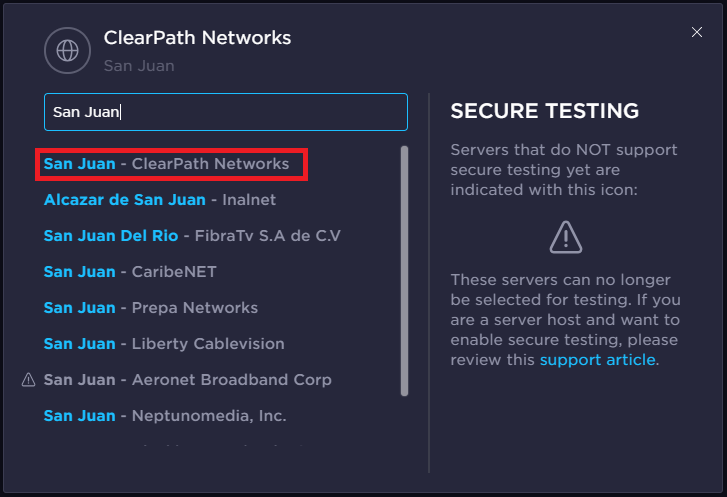 - Click on GO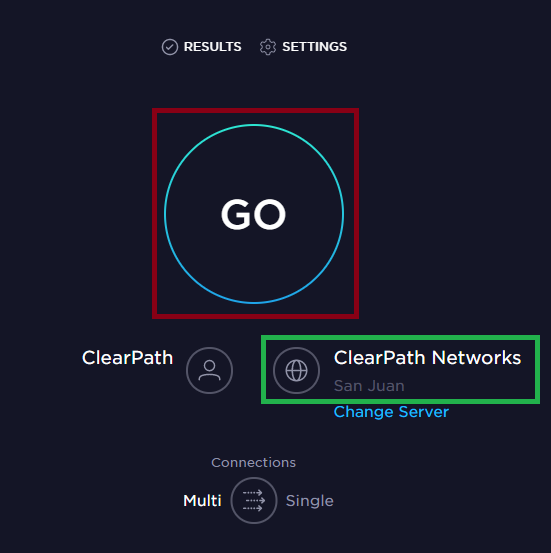 - Click on Current Server selected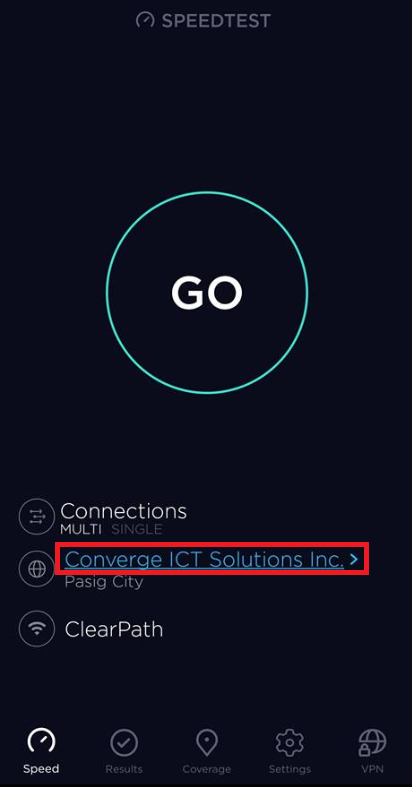 - Search for San Juan then select ClearPath Networks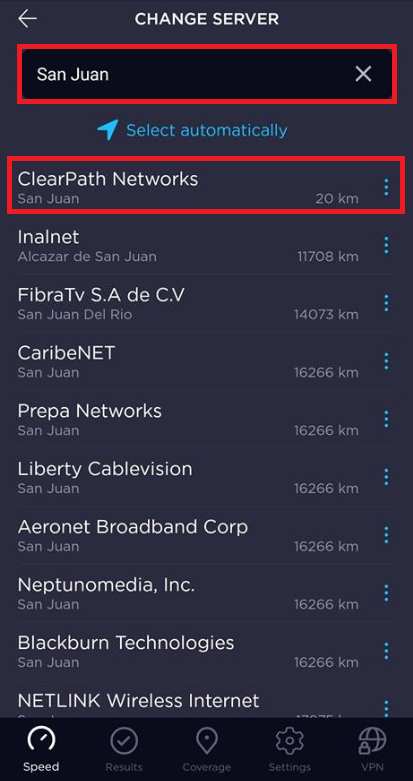 - Click on GO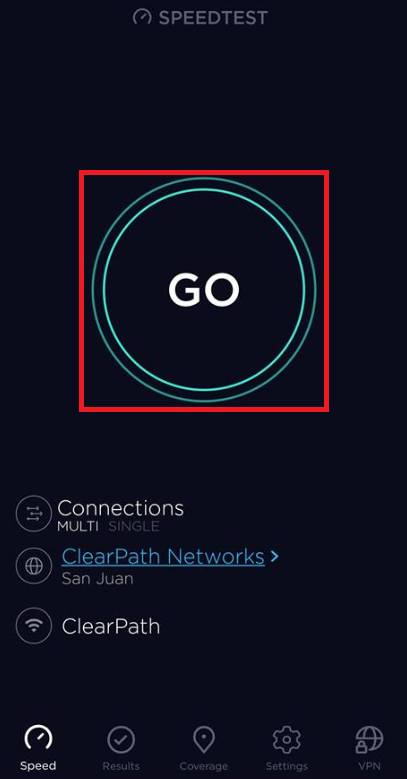 **ASIDE FROM THE DEVICE GOING TO BE USED FOR SPEEDTEST, PLEASE DISCONNECT OTHER DEVICES CONNECTED TO YOUR MODEM.**